SA End of Year Social Event: How to Evaluate Chocolate (In person 5 December 2023)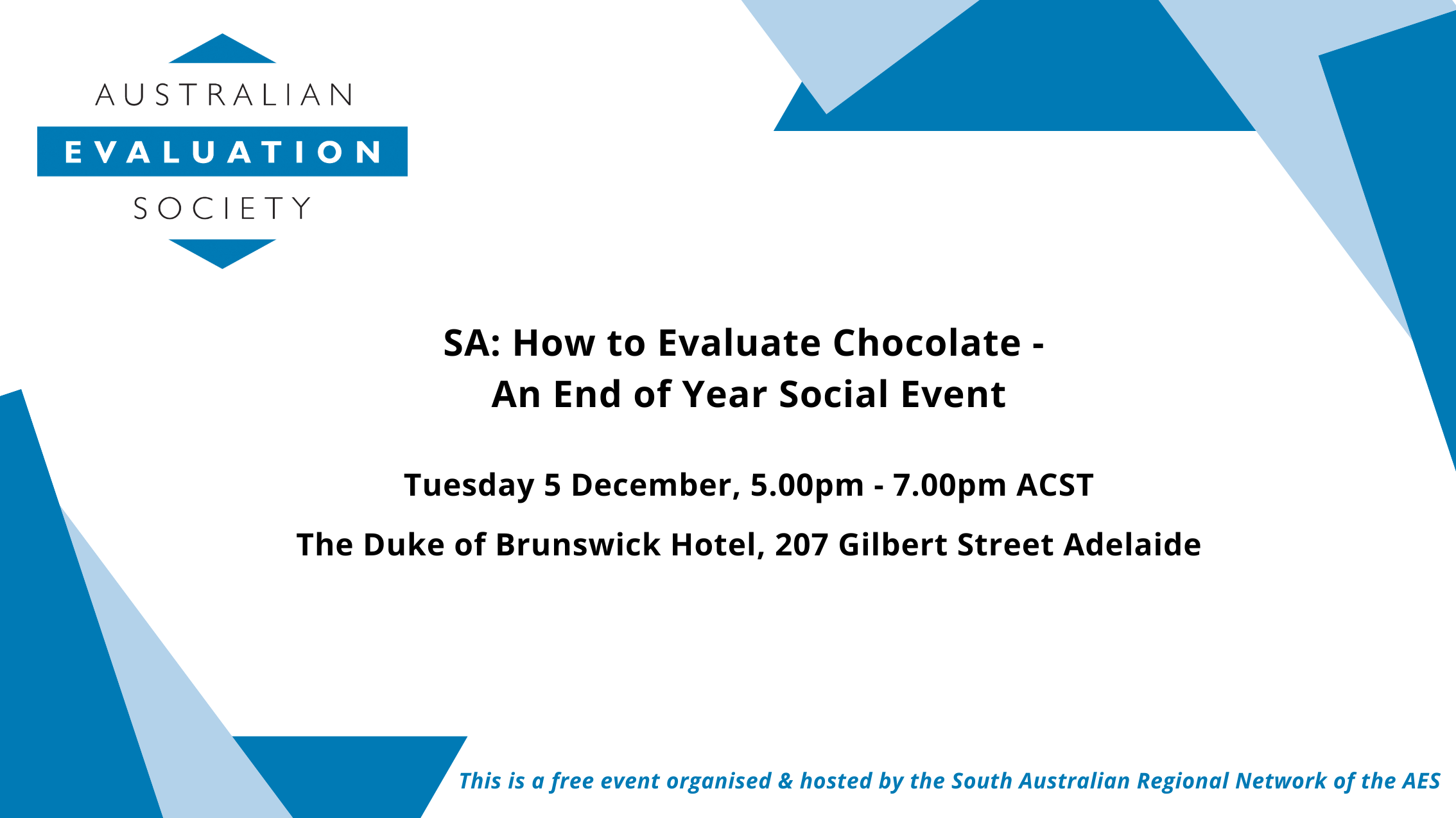 Date and time: Tuesday 5 December 2023, 5.00pm - 7.00pm ACDT
Topic: How to Evaluate Chocolate - An End of Year Social Event
Location: The Duke of Brunswick Hotel, 207 Gilbert Street Adelaide
Register online by: Monday 4 December 2023
Event Description:
The AES South Australian Regional Committee invites the South Australian evaluation community to an end of year networking event. It provides attendees with the opportunity to team up to create the evaluators guide for evaluating chocolate and have an opportunity to network in person (rather than via zoom).

We will be providing food, but ask that you pay for your own drinks. There is no charge to attend the event (other than paying for your drinks).

We look forward to meeting you at the event!
Presenter Details:
The event will be facilitated by the SA State Branch Committee.
This is a free event organised & hosted by the South Australian Regional Network of the AES. Our seminar series provides an opportunity for you to meet with AES members and others in the evaluation community and to share and learn from the experiences of fellow evaluators.