AES ALERT: 5th august 2021

Many challenges have arisen from the COVID-19 pandemic. The EJA editors are seeking contributions that explore the impacts of political, economic, and social decisions through an evaluator's lens.
---
SAVE THE DATE: FestEVAL 2021
This year's FestEVAL will be held 13th to 17th September. Please save the date!
FestEVAL will once again be organised by a working group of AES member committees and will include virtual sessions celebrating evaluation and the work of AES members, as well as recognising excellence.
The AES Annual General Meeting will be held on Wednesday 15th September.
More details on FestEVAL will be available soon, so please keep an eye on your inbox and the AES website.
We look forward to 'seeing' everyone at FestEVAL 2021!
---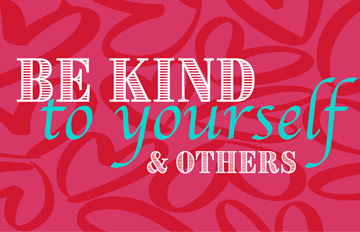 In the last two AES Alerts, we included some Pandemic fatigue and mental health resources. Pandemic fatigue is very real and very normal, and it is absolutely understandable many of us are experiencing it due to the continued challenges of COVID-19.
The Pandemic fatigue resources are now available on the AES resources webpage:https://www.aes.asn.au/resources-landing or via the direct link: https://www.aes.asn.au/pandemic-fatigue-resources.
Do you have any tips you'd like to share?
Please send your suggestions for sharing to .
We are also on the lookout for contributions to the AES Blog. If you're interesting in blogging about your experience with evaluation during the COVID-19 pandemic, contact .
---
EVALUATION LEARNING EVENTS
WORKSHOPS - Online Delivery
Please click on the image for more information and to register. Please note that there are registration fees for our Evaluation Learning workshops.
More workshops are being organised for after FestEVAL and details will be available later this month.
SEMINARS and other EVENTS
Thursday 2nd September - online
Thursday 9th September 2021 - online
Please check the AES online events calendar: https://www.aes.asn.au/evaluation-learning/professional-learning-events and keep an eye on your inbox for details of other upcoming events.
---
Call for new online workshop proposals
The AES are seeking proposals from facilitators to enhance our online workshop program. As well as complementing our existing program they will have direct alignment with the AES Evaluators Professional Learning Competency Framework. Click here for more details or go to https://www.aes.asn.au/evaluation-learning/call-new-workshops-2021. A dedicated email with full information will be sent tomorrow.
---
JOB VACANCIES
Senior Consultant Evaluation + Research, Allen + Clarke Consulting (Melbourne)
PhD Scholarship - Evaluating Complex Population Health Policies and Programs and the Role of the Quadruple Bottom Line, University of Newcastle (Newcastle or Sydney)
PhD Scholarship - Evaluating a Systems Approach to Integrated Workplace Health and Wellbeing in SA, University of Newcastle (Adelaide)
Research Fellow in Evaluation (Fixed Term), University of Melbourne (flexible arrangements)
Consultant: Australian Humanitarian Partnership Consortium Models Review, Alinea Whitelum (Thornbury VIC)
Design Lead, Alinea Whitelum (Thornbury VIC)
Fully funded PhD-position to evaluate the Wellbeing South Australia state-wide physical activity program, Central Queensland University (Adelaide)
Senior Monitoring, Evaluation and Learning Adviser, Abt Associates (Canberra)
Consultant (Sustainable Futures team), Clear Horizon (Melbourne)
Senior Advisor – Impact Evaluation, The Centre for Evidence and Implementation (Melbourne or Sydney)
Senior Adviser - Systems Change (Monitoring and Evaluation) – ClimateWorks Australia, Monash University (Melbourne VIC)
Monitoring and Evaluation Researcher - Remote, Good to Great Schools Australia (no set location)
PhD - The Bradshaw Family Research Initiative, FamilyCare and La Trobe University (Shepparton VIC)
See more Evaluation job vacancies: https://www.aes.asn.au/evaluation-services/evaluation-jobs
---
OF INTEREST
The Of Interest section of the AES Alert includes information from international evaluation societies as well as upcoming events and other articles that may be of interest to our members and wider evaluation community. There is no charge to be included. Please send content to by Wednesday lunchtime. Your article should include a short blurb and any relevant links. Note that we don't include images or upload documents. Note that the AES reserves the right to refuse publication if we don't judge that your copy is of interest to members of the AES. Member notices are given preference.
ANZEA's Annual General Meeting, 6 September
ANZEA invites their members to the ANZEA Annual General Meeting and presentation of the 2020-2021 Annual Report on Monday 6th September, 12.00pm - 1.00pm NZST. Following the success of last year's event they will be holding this online once again enabling greater access for all members. All ANZEA members are warmly welcomed to attend. Please RSVP here or email . Members are also invited to submit any Notices of Motion, or general business items for the agenda by Monday 16th August with the ANZEA Manager: .
2020-21 CES Annual Report now available
The Canadian Evaluation Society's (CES) Annual Report for 2020-21 is now available. The report details the hard work and achievements of dedicated volunteers who lead CES' boards, committees, projects, working groups and initiatives coast to coast to coast. Click here for more information or go to https://evaluationcanada.ca/node/27992.
Seeking AES member for equitable and culturally responsive evaluation
An anonymous member of the AES is seeking to connect with members of the society who have skills and experience in equitable evaluation and/or culturally responsive evaluation. If this sounds like you, please email and your contact details will be forwarded onto this anon. AES member.
IPDET's upcoming online workshops

The International Program for Development Evaluation Training (IPDET) is a globally recognised and respected player in advanced training in the field of evaluation. The courses and workshops are tailored to the needs of professionals who commission, manage, practice or use evaluations.
Full details of the next upcoming workshops are now available. For more information click on the below link or go to https://ipdet.org/online-program/online-workshops/
Clear Horizon online courses
Enrolments are now open for a range Clear Horizon courses, with AES members eligible to receive a 15% discount (just use the code "aes15" at enrolment to claim your discount).
DEVELOPMENTAL EVALUATION – COURSE AND FREE WEBINAR
10-week online course (8 weeks of content) | starts 27th August 2021
This newly-created course provides a practical, hands-on approach for applying Developmental Evaluation – as well as helping demystify exactly what it is and how it can help evaluators, innovators and designers learn from and adapt their design as it is being developed. Course creators Dr Jess Dart, Jamie Gamble and Kate McKegg will also be talking Developmental Evaluation, what is, what it offers, and how to do it at this upcoming free webinar on Wednesday 11th August 2021. Find out more.
MOST SIGNIFICANT CHANGE
4-week online course, starts 10th September 2021
Most Significant Change is a powerful participatory tool for monitoring, evaluation and organisational learning. Learn how the Most Significant Change technique can help you uncover the real human impact of your social changeinitiative. Find out more.
EVALUATING SYSTEMS CHANGE AND PLACE-BASED APPROACHES
8-week online course, starts 8th October 2021
Place-based and collective impact initiatives offer new ways of thinking and working to address wicked social issues – but how can keep all stakeholders on track? With practical tools and techniques to help you to evaluate complex and emergent work, this course is your chance to learn with leaders in place-based and systems-change evaluation. Find out more.
fteval Journal issue #52
The 52nd issue of the fteval (Austrian Platform for Research and Technology Policy Evaluation's) Journal for Research and Technology Policy Evaluation is now available online. Click here to access or go to https://www.fteval.at/content/home/journal/aktuelles/.
---
AES ONLINE SERVICES
AES Blog
We want to hear from you! What is interesting you in the world of evaluation? Have you attended an AES event recently and are keen to share what you learned? Please refer to the Guidelines for what and how to submit to the AES blog and if you have any questions, please email the team at . Check out the the latest AES blogs by clicking here.
Job Vacancies
Employers looking to fill positions in program monitoring and evaluation and performance measurement can list their job vacancies on the AES website. This service is available to members and non-members for a small fee. Discover the benefits of advertising on the AES website as recruiters and for applicants. Local and overseas opportunities are listed throughout the year and are also included in the AES Alert e-newsletter.
Consultants Directory
The AES often receives enquiries looking for evaluators with specific areas of expertise. These enquiries are directed to the online searchable Consultants' Directory. As well as being 'discovered' by potential customers, consultants in the directory also enjoy receiving early advice on any call for Evaluation services tenders. AES members can be listed in the Consultants' Directory for a small fee. Log into the AES website and access the form here.
Logging On to Member Only areas of the new AES website
Members can now remain logged into the AES website rather than log in each time - simply click on the 'Remember me' box when loggin in. If you have forgotten your username and password, please email us at .
Become an AES member
Do you work as an evaluator, commission evaluation work, manage evaluation projects, are an academic teaching and conducting research, a tertiary level student or even a professional interested in evaluation and performance measurement? Are you interested in developing your knowledge and skills across evaluation theory, methods and practice while networking with other professionals involved in similar work? Then you will benefit from joining the AES. Click here for more information and to apply to join.
---
We acknowledge the Australian Aboriginal and Torres Strait Islander peoples of this nation. We acknowledge the Traditional Custodians of the lands in which we conduct our business. We pay our respects to ancestors and Elders, past and present.
The Australian Evaluation Society is committed to honouring Australian Aboriginal and Torres Strait Islander peoples' unique cultural and spiritual relationships to the land, waters and seas and their rich contribution to society.