AES ALERT: 22nd july 2021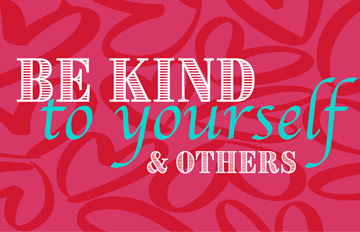 In the last AES Alert, we included some Pandemic fatigue and mental health resources. Pandemic fatigue is very real and very normal, and it is absolutely understandable many of us are experiencing it due to the continued challenges of COVID-19.
The Pandemic fatigue resources are now available on the AES resources webpage:https://www.aes.asn.au/resources-landing or via the direct link: https://www.aes.asn.au/pandemic-fatigue-resources. Below are some additional resources which will be added to the Pandemic fatigue resources webpage.
During 2020, the AES shared a series of tips tricks, and resources for evaluators, especially related to changing work practices during the COVID-19 pandemic. These can be accessed here: https://www.aes.asn.au/covid-19-resources
Do you have any tips you'd like to share?
Please send your suggestions for sharing to .
We are also on the lookout for contributions to the AES Blog. If you're interesting in blogging about your experience with evaluation during the COVID-19 pandemic, contact .
---
SAVE THE DATE: FestEVAL 2021
This year's FestEVAL will be held 13th to 17th September. Please save the date!
FestEVAL will once again be organised by a working group of AES member committees and will include virtual sessions celebrating evaluation and the work of AES members, as well as recognising excellence.
The AES Annual General Meeting will be held on Wednesday 15th September.
More details on FestEVAL will be available soon, so please keep an eye on your inbox and the AES website.
We look forward to 'seeing' everyone at FestEVAL 2021!
---
EVALUATION LEARNING EVENTS
WORKSHOPS - Online Delivery
Please click on the image for more information and to register. Please note that there are registration fees for our Evaluation Learning workshops.
Please check the AES online events calendar: https://www.aes.asn.au/evaluation-learning/professional-learning-events and keep an eye on your inbox for details of other upcoming events.
---
JOB VACANCIES
Senior Adviser - Systems Change (Monitoring and Evaluation) – ClimateWorks Australia, Monash University (Melbourne VIC)
Monitoring and Evaluation Researcher - Remote, Good to Great Schools Australia (no set location)
PhD - The Bradshaw Family Research Initiative, FamilyCare and La Trobe University (Shepparton VIC)
Evaluation + Research Practice Manager, Allen + Clarke Policy & Regulatory Specialists (Wellington New Zealand)
See more Evaluation job vacancies: https://www.aes.asn.au/evaluation-services/evaluation-jobs
---
OF INTEREST
The Of Interest section of the AES Alert includes information from international evaluation societies as well as upcoming events and other articles that may be of interest to our members and wider evaluation community. There is no charge to be included. Please send content to by Wednesday lunchtime. Your article should include a short blurb and any relevant links. Note that we don't include images or upload documents. Note that the AES reserves the right to refuse publication if we don't judge that your copy is of interest to members of the AES. Member notices are given preference.
EES Conference: Evaluation in an Uncertain World: Complexity, Legitimacy and Ethics, 6-10 September 2021
The European Evaluation Society (EES) has announced that it will hold its Conference online this year from 8-10 September 2021, with online Professional Development Workshops (PDWs) occurring on 6-7 September 2021. For more details and to register go to https://europeanevaluation.org/events/ees-goes-virtual-evaluation-in-an-uncertain-world-complexity-legitimacy-and-ethics-6-10-september-2021/
IPDET's Global Outreach

IPDET proudly announces the launching of the Global Outreach Strategy and it's first Global Outreach activity!
IPDET will expand its activities across the globe, ensuring that evaluation capacity development reflects the local context. The Global Outreach Strategy paper outlines IPDET's underlying understanding of evaluation and the principles and criteria for selecting and implementing measures in different parts of the world, derived from its systemic Evaluation Capacity Development (ECD) approach. For more information go to https://ipdet.org/global-outreach/ and download the paper here.
The first activity "Better policy making through Evaluations" will be managed by IPDET together with the Asia Pacific Evaluation Association (APEA) and The Global Parliamentarians Forum for Evaluation (GPFE). The overall objective is to expand and impart parliamentarians knowledge in the value of evaluations and the potential uses of evaluations for evidence-based policy making. Read more about it here or go to https://ipdet.org/global-outreach/better-policy-making-through-evaluations/
Clear Horizon online courses
Enrolments are now open for a range Clear Horizon courses, with AES members eligible to receive a 15% discount (just use the code "aes15" at enrolment to claim your discount).
THE COMPLETE GUIDE TO MEL
15-week online course | starts 30th July 2021
With real-time access to global MEL experts, this is your chance to learn with industry thought-leaders on the topics that inspire them, while receiving and support and resources to put your learnings straight into practice. Find out more.
DEVELOPMENTAL EVALUATION
8-week online course | starts 27th August 2021
Developed by Kate McKegg, Jamie Gamble and Dr Jess Dart, our newest course on Developmental Evaluation offers a powerful way to help social innovators – especially those working in complex or uncertain environments – to learn from and adapt their design as it is being developed. Find out more.
Collaboration for Impact's Advanced Facilitation Skills for Collaboration and Change, 2nd August - 13 September 2021
Advanced Facilitation Skills for Collaboration and Change builds advanced collaborative facilitation skills in an intensive learning program of four online group workshop sessions with individual coaching to help you apply your learning.
The experienced course facilitators will work with participants to develop the tools for identifying each group's unique learning process and dynamics; identify the tools and techniques for working with timing, and transforming conflict and competition; and learn how to harness your specific facilitation style to support the groups you work with.
For more information and to register go to https://collaborationforimpact.com/listing/advanced-facilitation-skills/
---
AES ONLINE SERVICES
AES Blog
We want to hear from you! What is interesting you in the world of evaluation? Have you attended an AES event recently and are keen to share what you learned? Please refer to the Guidelines for what and how to submit to the AES blog and if you have any questions, please email the team at . Check out the the latest AES blogs by clicking here.
Job Vacancies
Employers looking to fill positions in program monitoring and evaluation and performance measurement can list their job vacancies on the AES website. This service is available to members and non-members for a small fee. Discover the benefits of advertising on the AES website as recruiters and for applicants. Local and overseas opportunities are listed throughout the year and are also included in the AES Alert e-newsletter.
Consultants Directory
The AES often receives enquiries looking for evaluators with specific areas of expertise. These enquiries are directed to the online searchable Consultants' Directory. As well as being 'discovered' by potential customers, consultants in the directory also enjoy receiving early advice on any call for Evaluation services tenders. AES members can be listed in the Consultants' Directory for a small fee. Log into the AES website and access the form here.
Logging On to Member Only areas of the new AES website
Members can now remain logged into the AES website rather than log in each time - simply click on the 'Remember me' box when loggin in. If you have forgotten your username and password, please email us at .
Become an AES member
Do you work as an evaluator, commission evaluation work, manage evaluation projects, are an academic teaching and conducting research, a tertiary level student or even a professional interested in evaluation and performance measurement? Are you interested in developing your knowledge and skills across evaluation theory, methods and practice while networking with other professionals involved in similar work? Then you will benefit from joining the AES. Click here for more information and to apply to join.
---
We acknowledge the Australian Aboriginal and Torres Strait Islander peoples of this nation. We acknowledge the Traditional Custodians of the lands in which we conduct our business. We pay our respects to ancestors and Elders, past and present.
The Australian Evaluation Society is committed to honouring Australian Aboriginal and Torres Strait Islander peoples' unique cultural and spiritual relationships to the land, waters and seas and their rich contribution to society.